(Hong Kong, 11 November 2016) Sun Fook Kong Joint Venture won the Silver Stakeholder Engagement Award in the MTR Project Division "Project Quality, Safety, Environmental and Stakeholder Engagement Awards Presentation" for its outstanding performance in the "Shatin to Central Link Contract No. 1101 – Ma On Shan Line Modification Works".
Sun Fook Kong started the construction works in July 2012 with its scope of works including the extension of station platforms and roof, the enhancement of electrical and mechanical facilities, the Automatic Platform Gates enabling works, the extension of overrun viaduct at Wu Kai Sha Station, the retrofitting of noise enclosure at Tai Wai Station and viaduct near Fok On Garden and the reprovisioning of Shek Mun Playground.
Sun Fook Kong always concerns about quality, safety and environmental protection. The Group also strives to care for the community including the neighborhoods and pedestrians, as well as to execute the project in an efficient manner.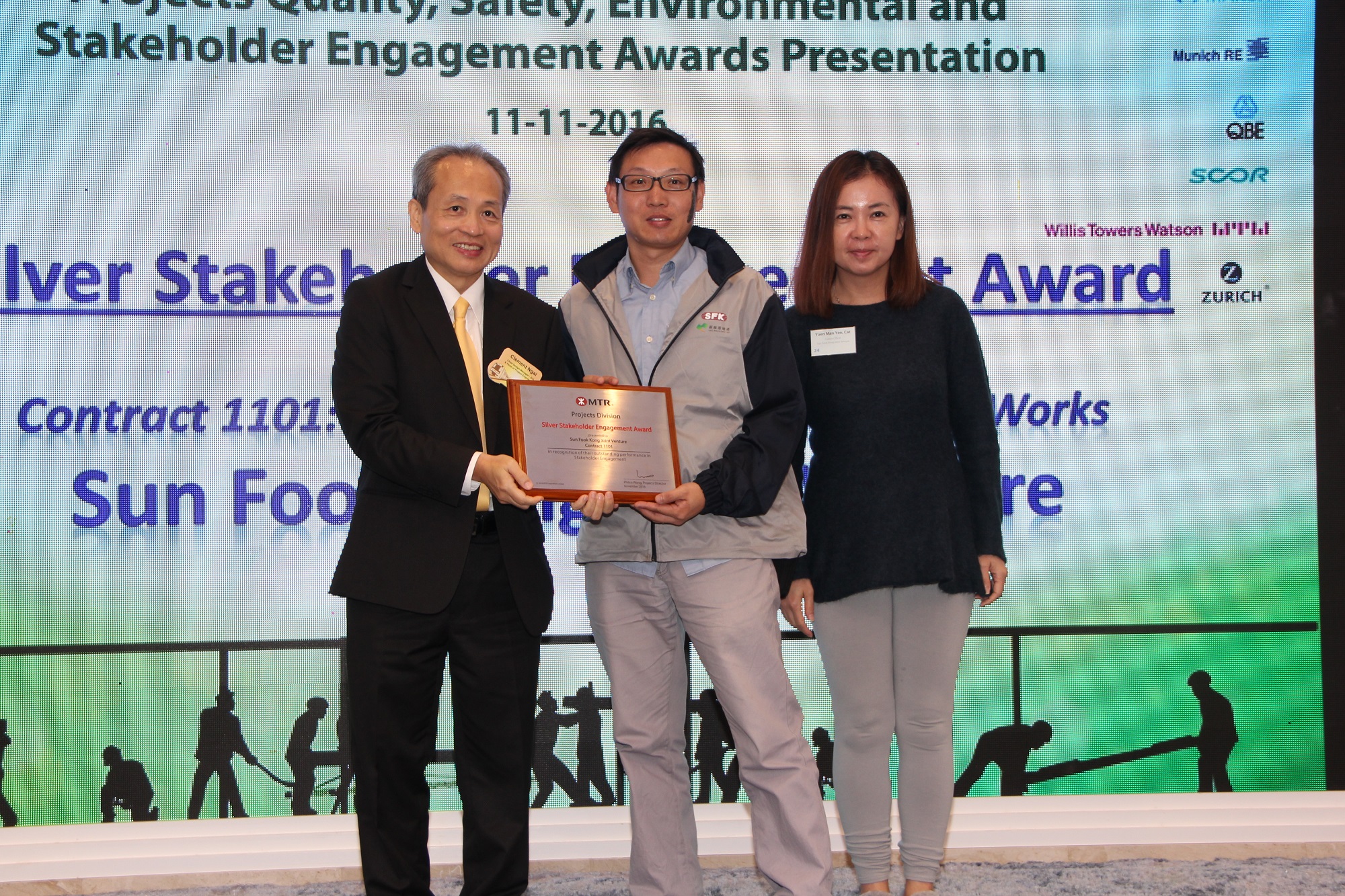 Representing Sun Fook Kong, Mr. Chan Kam Hung, Project Manager (middle) and Ms. Cat Yuen, Liaison Officer (right) received the Silver Stakeholder Engagement Award