(Hong Kong, 4 December 2016) Sun Fook Kong actively participated in a walking fundraising campaign organized by a non-profit-making charity "Care for Your Heart" on 4 December 2016. 75 employees and their families participated and raised a total of $30,000 for the event. Sun Fook Kong was awarded "Most Participated Award" and "Silver Sponsorship award".
The purpose of this event is to raise funds for the relocation of the centre and the re-organization of "Care for Your Heart". The organizer also aims as encouraging people to exercise more as an effective way to reduce the risk of heart disease and to promote heart disease information to the public.
The walkathon was held at Sha Tin Park along the Shing Mun River. A warm-up session was organized for all participants. In addition to the walkathon, the organizer also provided an exhibition on heart health and health examination booth.
In future, Sun Fook Kong will encourage its employees to take part in activities that are not only conducive to their physical and mental well-being, but also relax their working pressure and arouse their health awareness.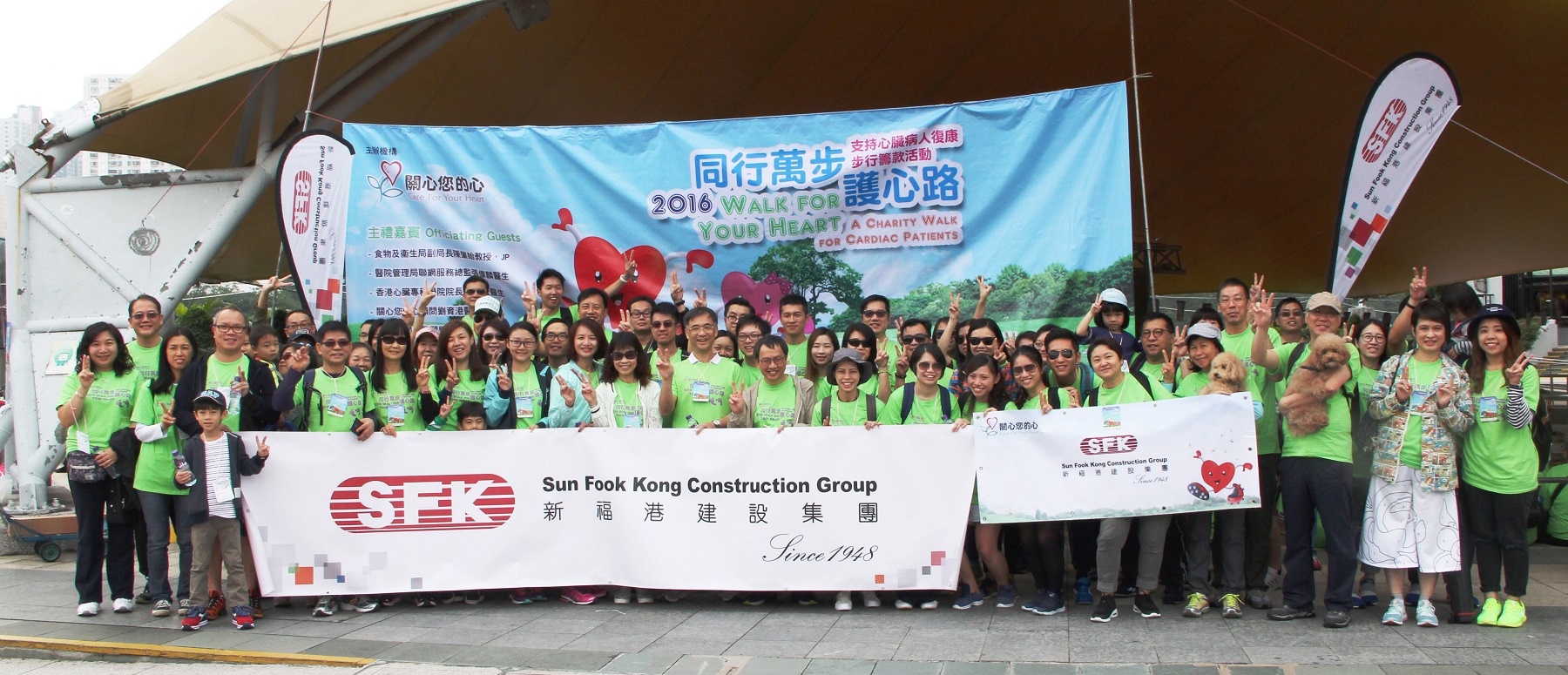 All the participants posted a group photo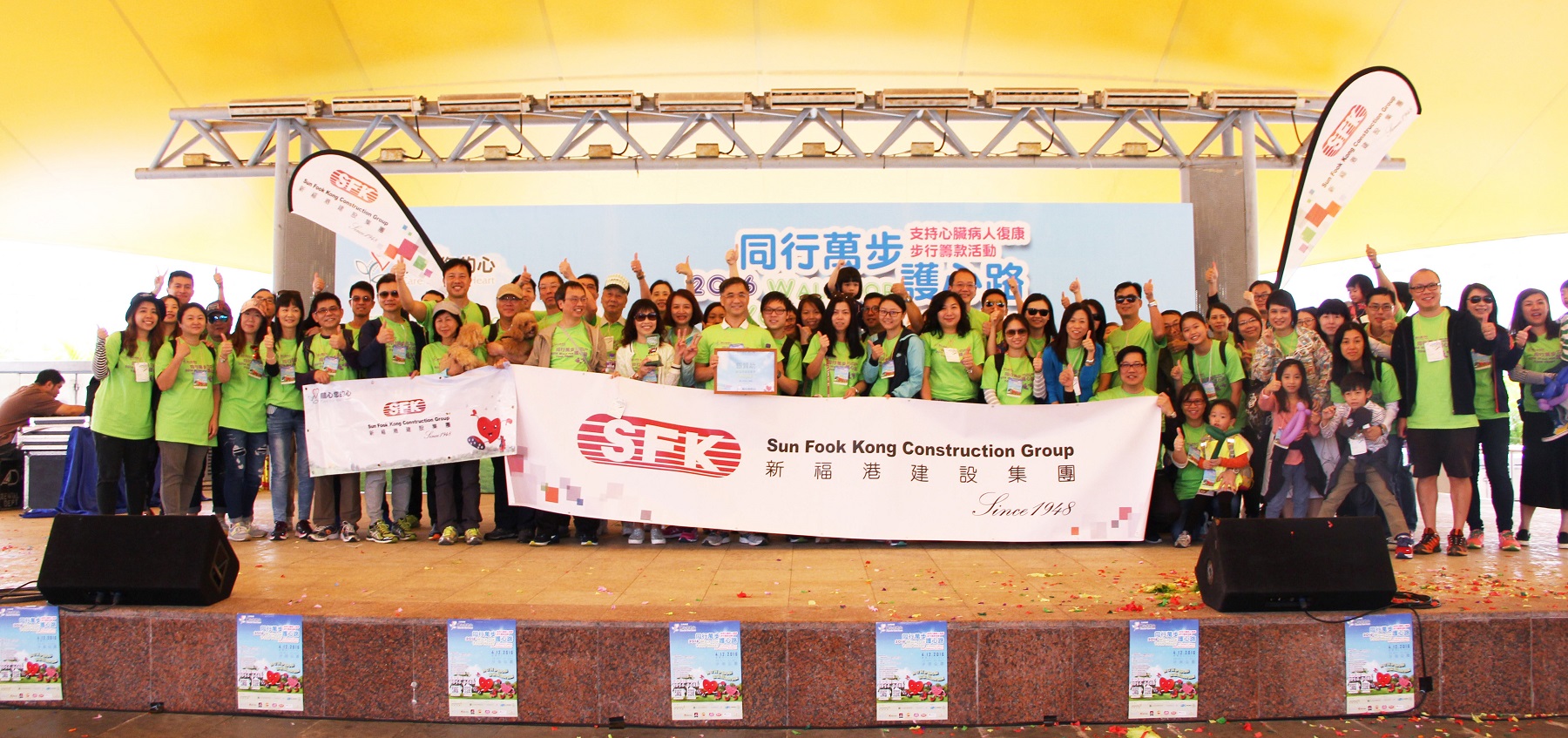 All the participants posted a group photo