(Hong Kong, 7 January 2017) "Sun Fook Kong Safety and Environmental Awards Scheme 2017" was officially launched on 7 January 2017 at the Assembly Hall, YMCA of Hong Kong. More than 300 senior management, project managers, staff from Safety and Environment Department of Sun Fook Kong, as well as subcontractors attended the event. Following the opening ceremony, a total of 22 awards were presented to 61 winners of "Sun Fook Kong Safety Awards Scheme 2016".
Sun Fook Kong Safety Awards Scheme had been running since 2011, which aims to enhance safety awareness among staff and subcontractors and to promote occupational safety and health. In 2016, 20 projects and 120 subcontractors won the Zero Accident Award Certificate. Amongst them, 70% of the projects and over 56% of the subcontractors were recorded zero accident in both two assessment periods, which was encouraging.
Furthermore, all projects of Sun Fook Kong recorded zero mentality rate. 95% of the projects could achieve the target accident rate of below 0.25 reportable accidents per 100,000 man-hours worked, so as most of the joint venture projects. The total number of accidents recorded in 2016 was 14.
Two awards are newly added in "Sun Fook Kong Safety and Environmental Awards Scheme 2017", namely Innovative Project Performance Award and Project Environmental Performance Award. Mr. Patrick Lee, Managing Director of Construction and Civil Division of Sun Fook Kong Construction Group, said in the opening speech, "I hope the new awards can encourage colleagues from all projects and subcontractors to concern more about the environment besides safety, and improve the performance on reducing waste, saving energy, protecting the ecology, avoiding pollution and reducing noise."
The two most highlighted awards, Project Environmental Performance Award – Gold Award and The Best Performance Project Safety Award – Champion, were respectively awarded to Contract No. 08/HY/2013 - Management and Maintenance of Roads in Kowloon East excluding High Speed Roads 2014-2018, and Contract No. 20150248 - Construction of Home Ownership Scheme Development at Choi Hing Road.
Mr. Patrick Lee thanked all the subcontractors and colleagues who participated in the awards scheme and congratulated all the winners, hoping them to improve the safety and environmental performance of the construction industry.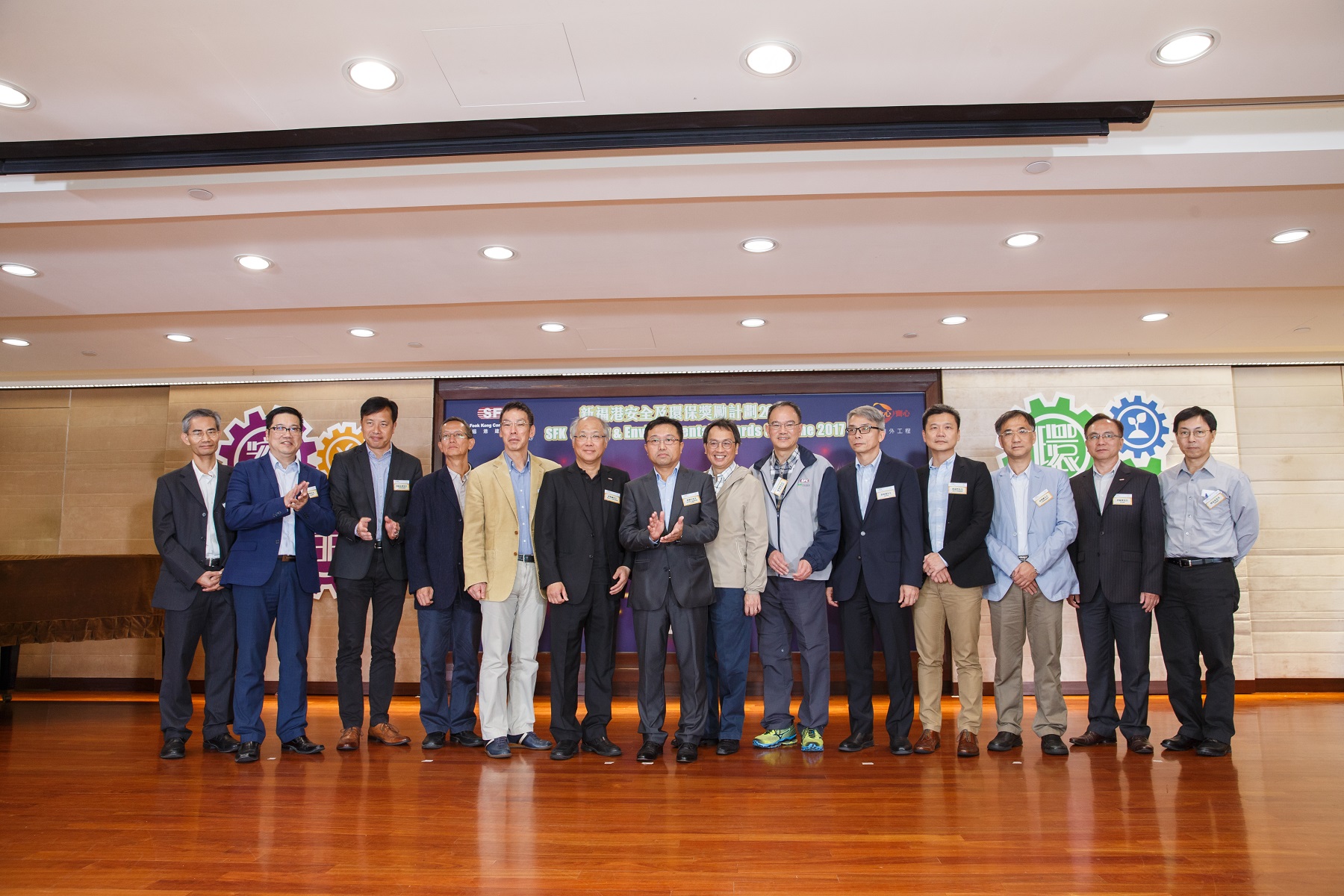 Senior management of Sun Fook Kong posed for a group photo in the opening ceremony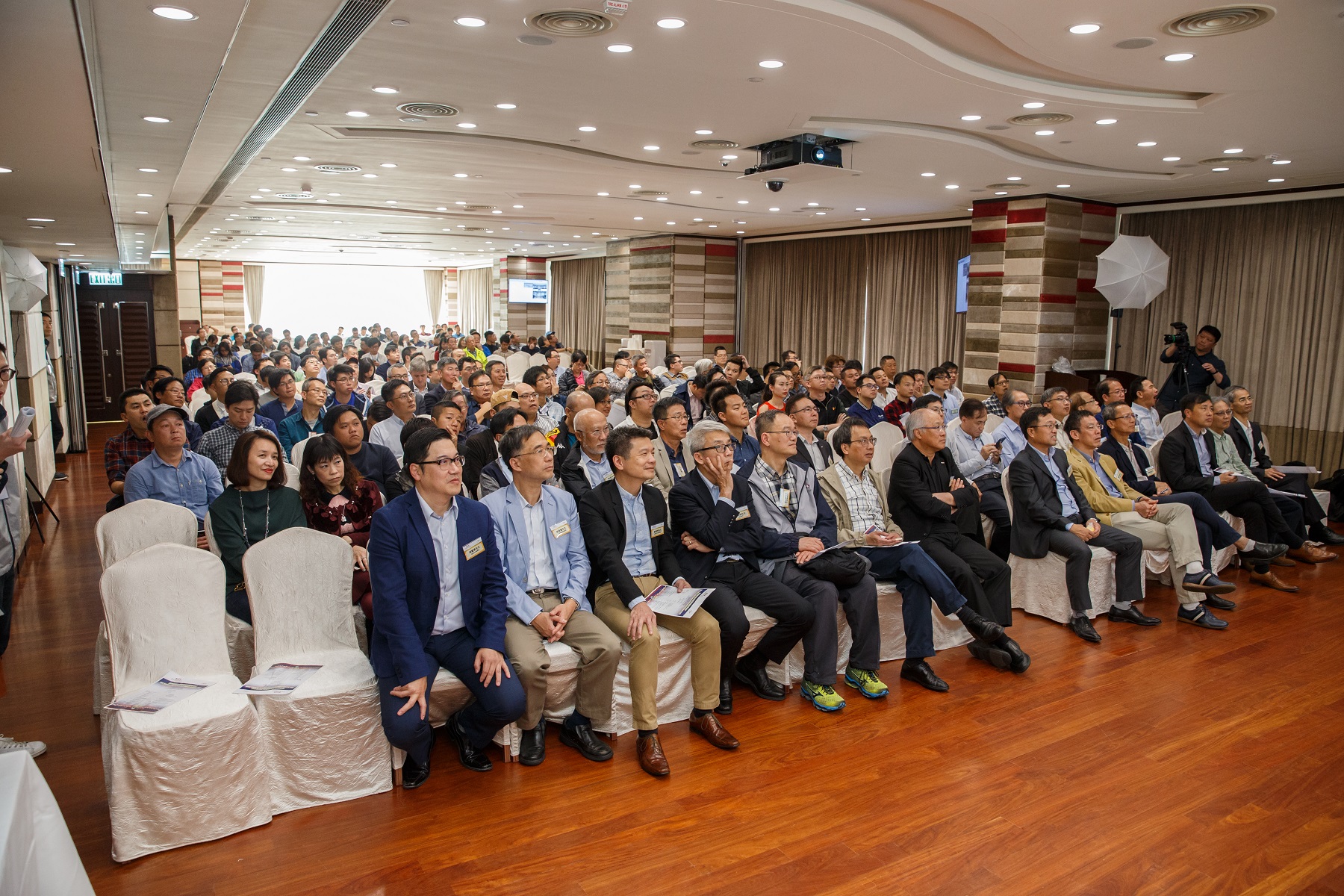 The podium was full house throughout the ceremony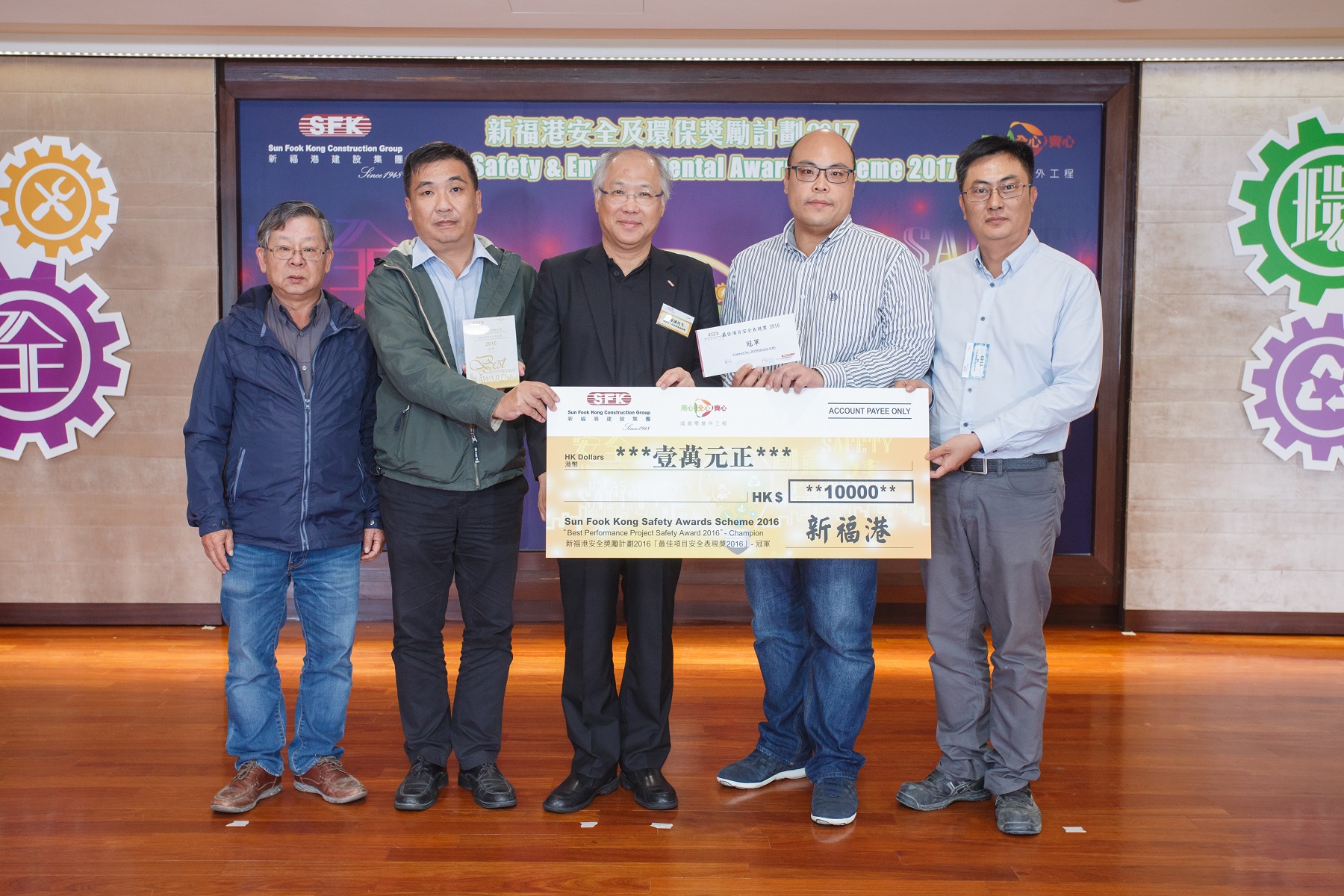 The most highlighted award, the Best Performance Project Safety Award – Champion, was awarded to Contract No. 20150248 - Construction of Home Ownership Scheme Development at Choi Hing Road