(Hong Kong, 12 February 2017) With the aim to raise funds for the charitable organizations and to encourage its staffs to do more exercise, Sun Fook Kong has once again formed teams to participate in the 10km race of the Standard Chartered Hong Kong Marathon 2017 this year, which is organized by Hong Kong Amateur Athletic Association.
As in previous years, Sun Fook Kong Marathon Team was actively supported by its staff. The 10km marathon was as popular as usual. Other than that, some employees also participated in full marathon race and half marathon race. Although the weather was cold on that morning, the runners of Sun Fook Kong had not given up and tried their best to complete the marathon together with the other 74,000 participants. In addition, a support team comprising of staffs, families and friends of the Sun Fook Kong Marathon Team was formed to lead the cheering.
Sun Fook Kong cares about its employees' well-being and provides a wide range of interest classes, sports and social activities so that they can strike a balance between work and social life. We also engage staff to actively participate in community and charitable events to contribute back to the society and help people in need.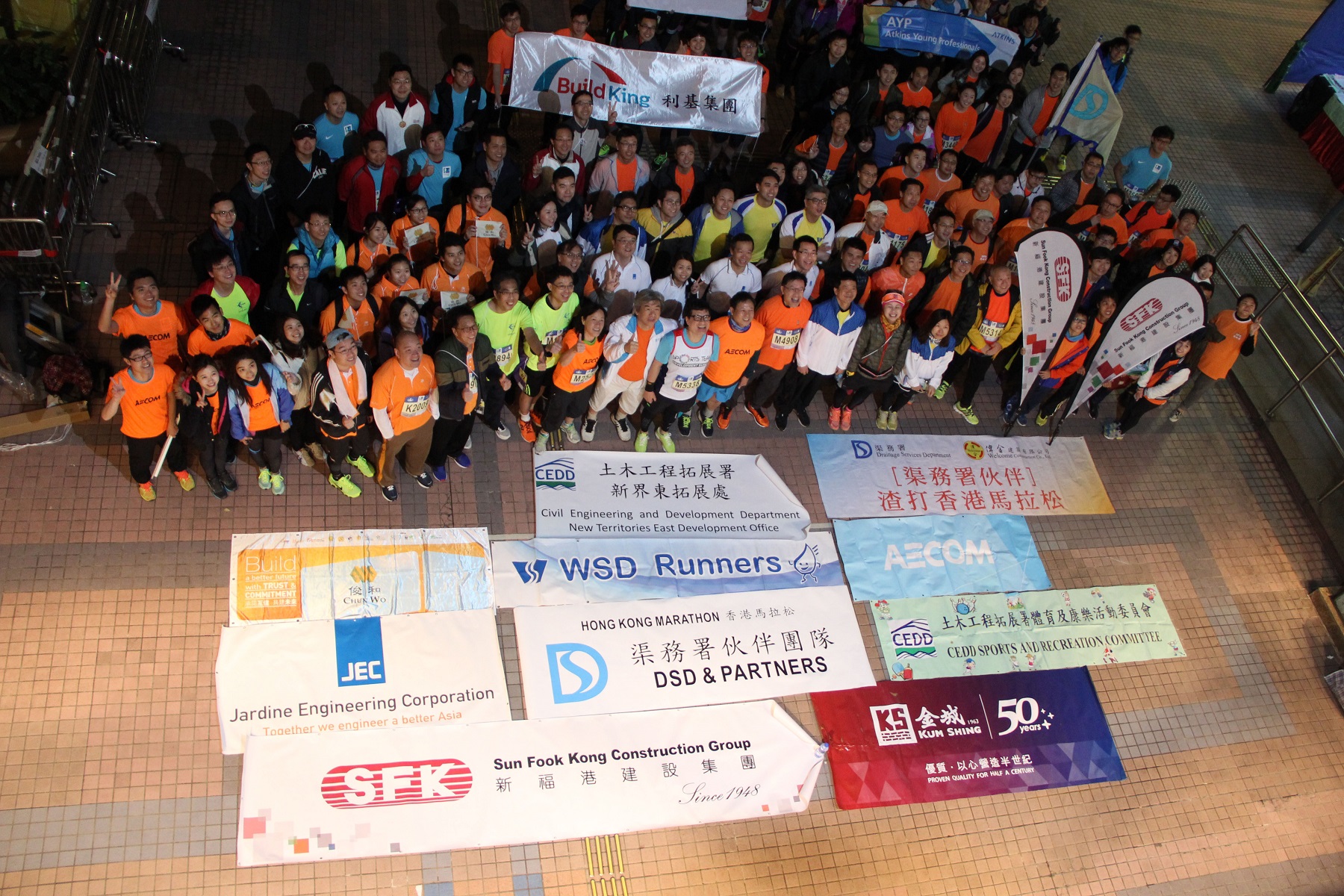 Sun Fook Kong Team posed for a group photo with the team of Drainage Services Department of Hong Kong before the competition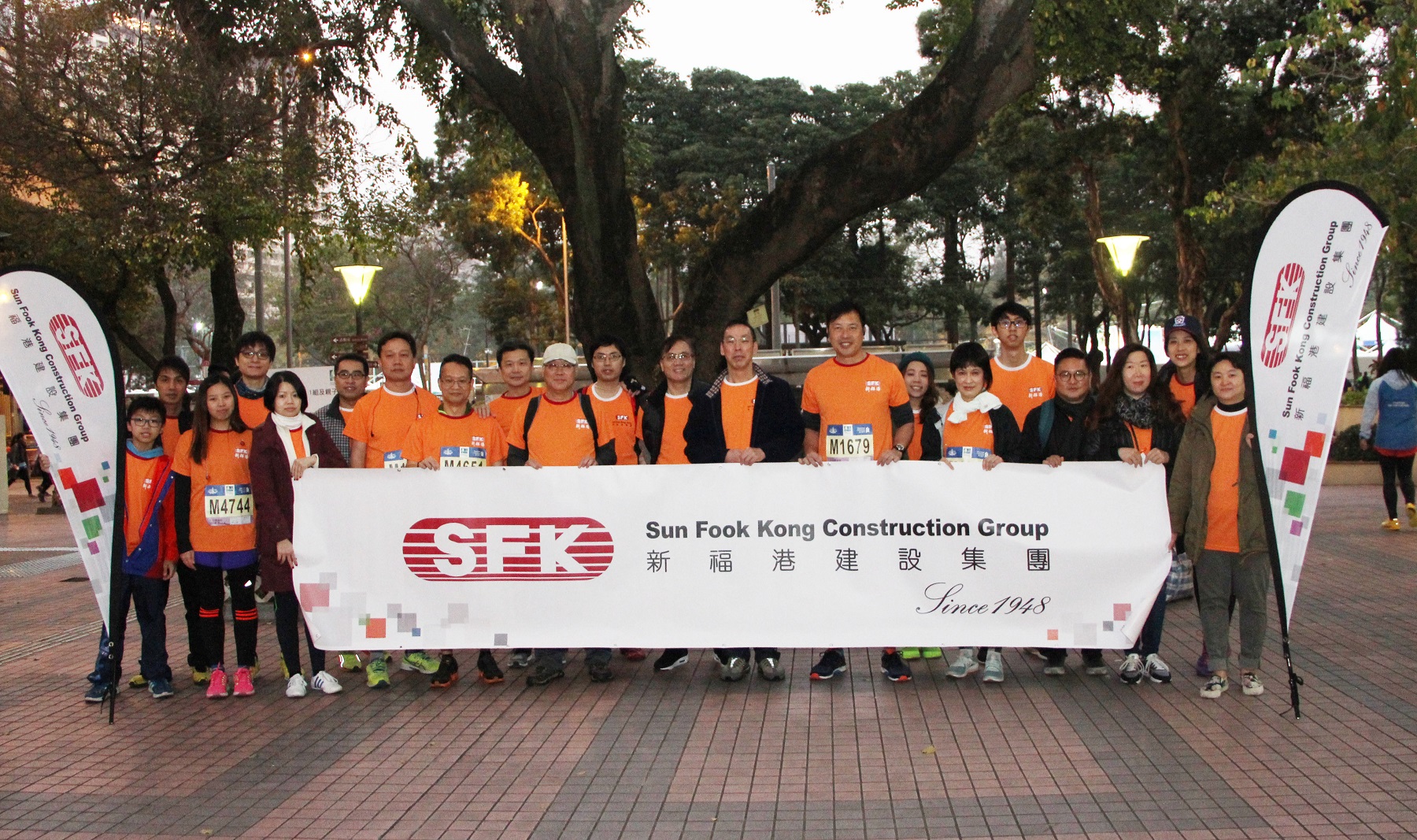 Sun Fook Kong's marathon athletes posed for a group photo with the support team before the competition