(Hong Kong, 24 February 2017) Sun Fook Kong Volunteer Team held an annual meeting on 24 February 2017 and more than 30 members of the Volunteer Team participated. In 2017, the Volunteer Team will continue to carry forward the company's expertise, and encourage its employees to participate in volunteer services, so as to contribute to the community and help the disadvantaged.
Sun Fook Kong Volunteer Team successfully organized four volunteer activities in 2016 and over 100 employees participated. This year, the Volunteer Team attracted 64 staff to join the team after a two-week recruitment.
At the annual meeting on 24 February, the Chairman of the Volunteer Team, Mr Eric Chau, and the Volunteer Team Adviser, Ms. Rity Tang, gave a speech respectively to thank all the new members of the Volunteer Team, for their effort in supporting the company to fulfill social responsibility and make contributions to the society. The Volunteer Team also presented the volunteer services plan in 2017 to all the members, and awarded letters of appreciation and badges to those who had most actively participated in volunteer activities for the past two years.
Among them, Sun Fook Kong employee Li Pui Sum (Poi Gor) is one of the most active participants in volunteer activities. Poi Gor has been volunteering in social services since 2012. Over the years, his wife has been volunteering in Caritas Hong Kong's social services, including assisting in looking after the disabled and helping the elderly to get their haircut, Poi Gor got much information on social services activities.
Poi Gor believed that being a volunteer in social services could not only help those in need, but also make himself feel delighted. "My first time as a volunteer was to visit the elderly, and I didn't find it difficult to maneuver a wheelchair. I could easily fit in the elderly." Pui Gor said, my family has already kept participating in volunteer services, and since the big family - company established a Volunteer Team, I definitely would like to join in.
In future, Sun Fook Kong Volunteer Team will continue to work together with different types of social welfare organizations to organize more meaningful volunteer activities and help those in need.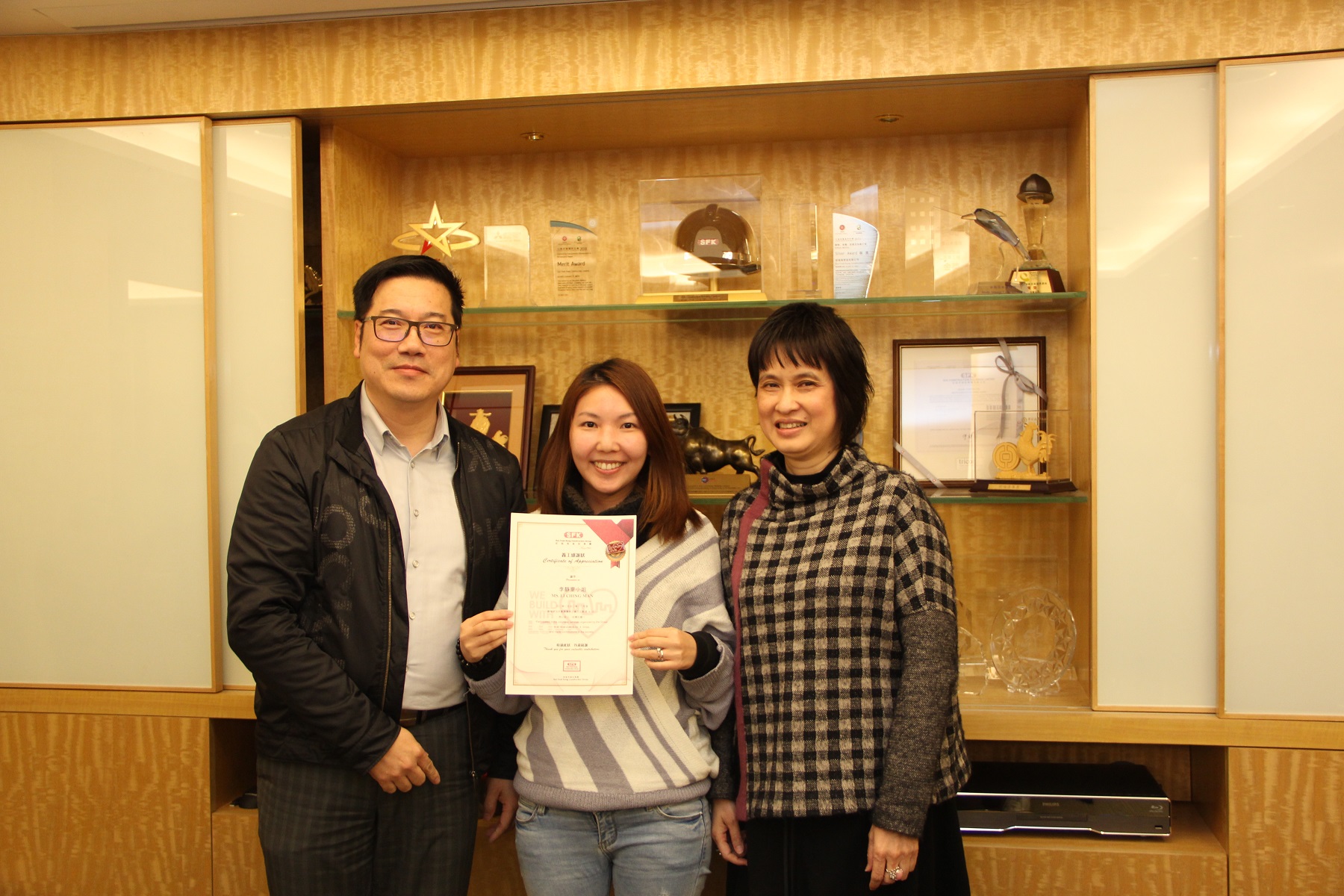 The Volunteer Team awarded letters of appreciation and badges to those who had most actively participated in volunteer activities for the past two years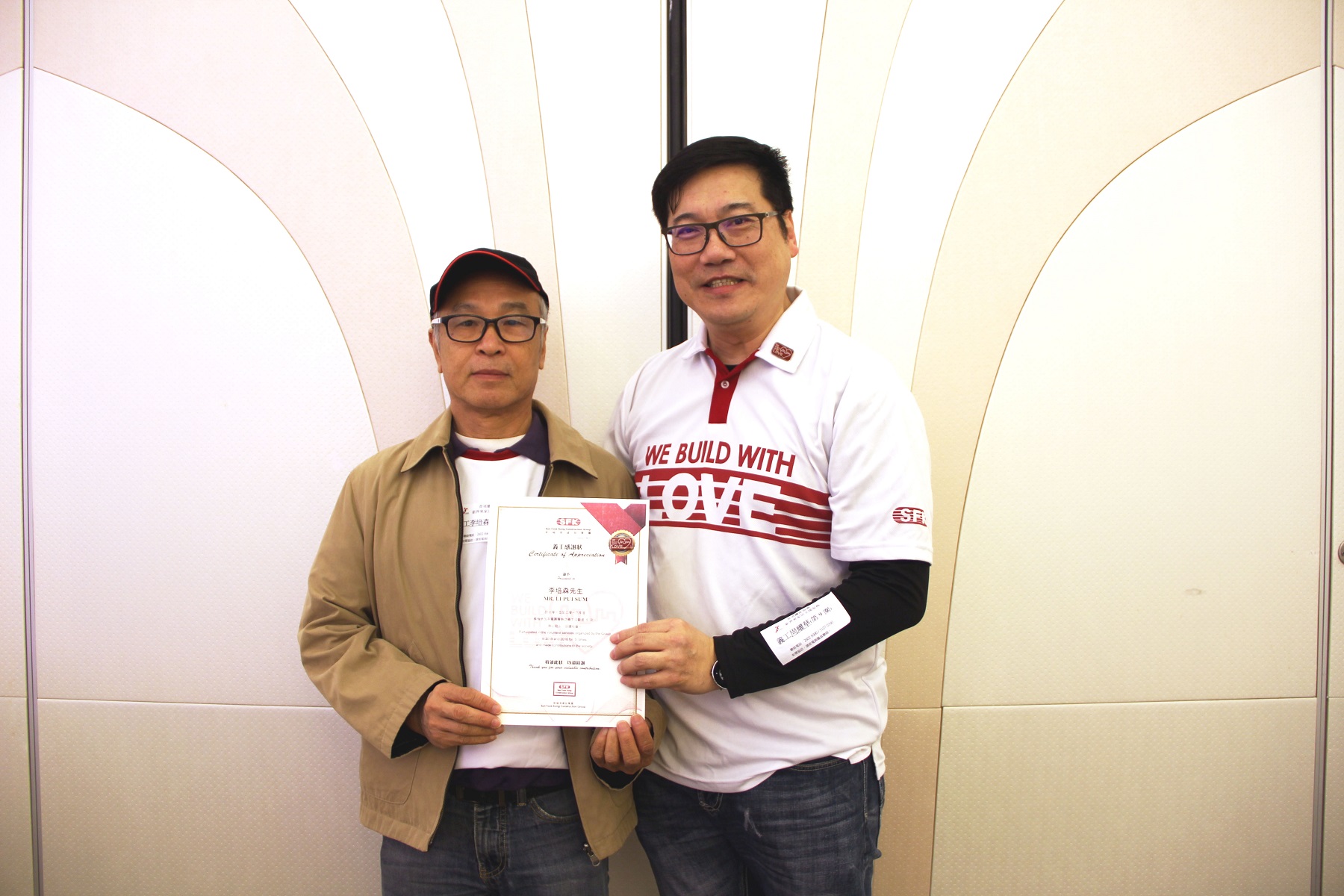 Poi Gor (left) believed, being a volunteer in social services could not only help those in need, but also make himself feel delighted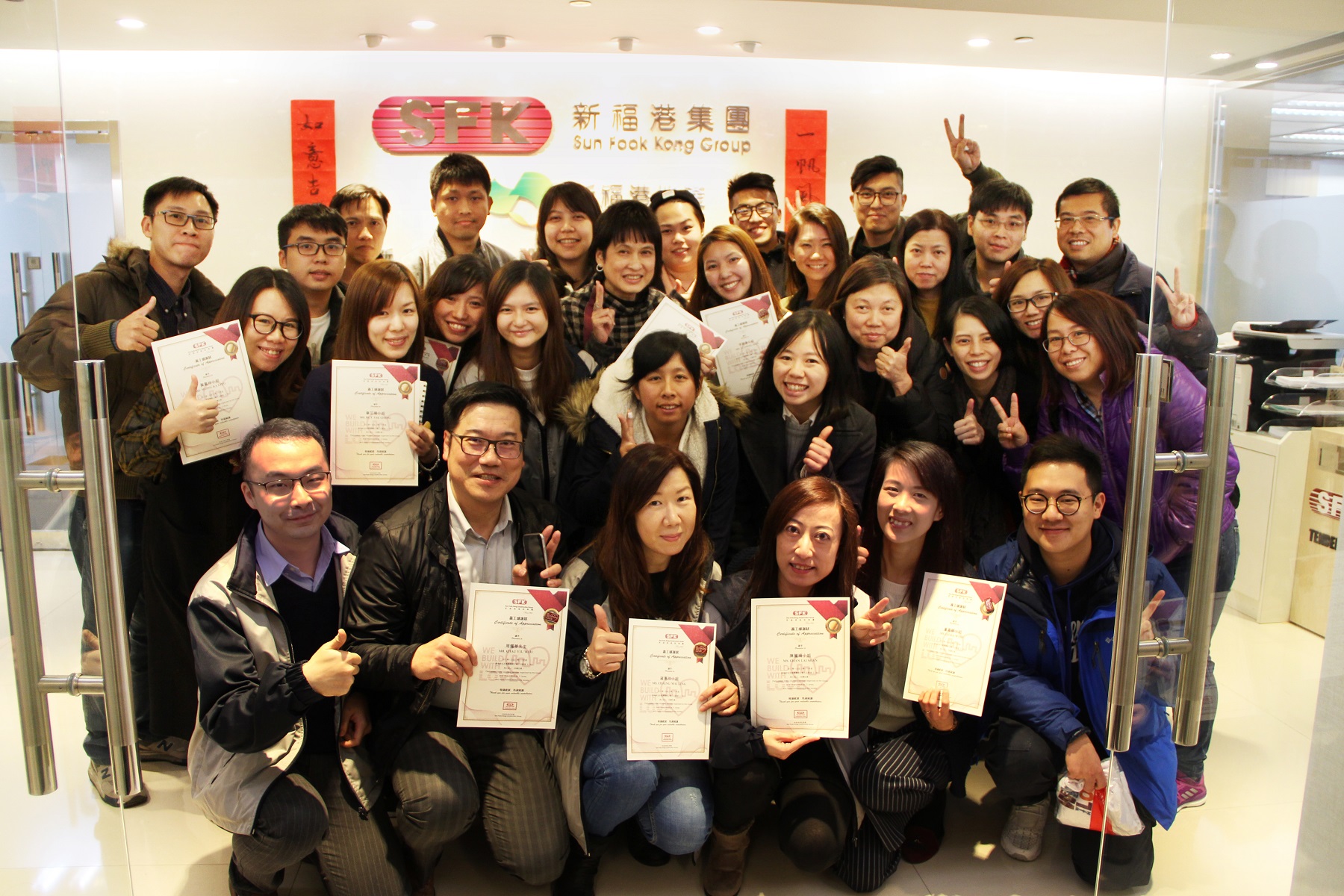 All the members of Volunteer Team posted a group photo