(27 April, Hong Kong) Sun Fook Kong was awarded with "The 6th Outstanding Corporate Social Responsibility Award" by the Mirror Magazine for six years consecutively in recognition for its excellent performance in corporate social responsibility. The Group's huge contribution in this aspect was thus fully reflected. The award presentation ceremony was held on 27 April 2017 at JW Marriott Hotel in Admiralty, and Mr. C.Y. Leung, the Chief Executive of HKSAR was invited as one of the officiating guests of the event again.
Organized by The Mirror Magazine, this meaningful event has stepped into the sixth year. The award presentation aims at actively promoting the spirit of corporate social responsibility and acts as a platform for corporations to enhance communication and share their relevant experience to each other. Judging criteria of the award includes shareholder commitment, employee care, environmental protection, customer commitment, social concern and leadership. During the award presentation ceremony, prizes were presented to different enterprises in appreciation of their consistent efforts in CSR promotion.
As a responsible corporation, Sun Fook Kong not only focuses on project quality to build high quality buildings for the public, but also actively fulfills its corporate social responsibility by giving hands to the disadvantaged over the years. In future, the Group will endeavor to contribute back to the society continuously with an aim to establish a community with mutual assistance and cooperation.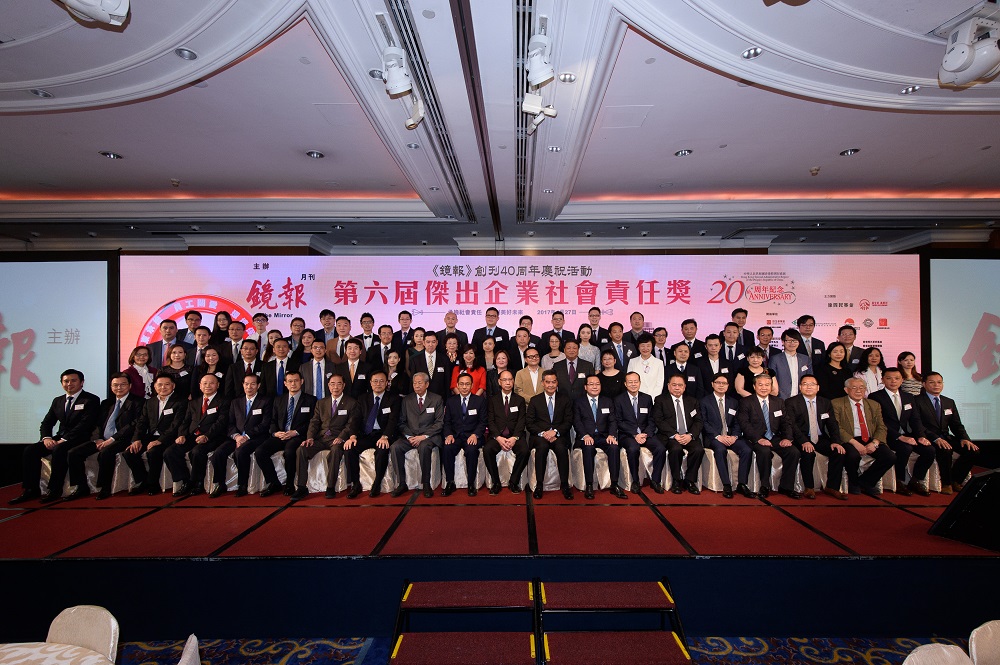 The officiating guests, guests and awardees took a group photo.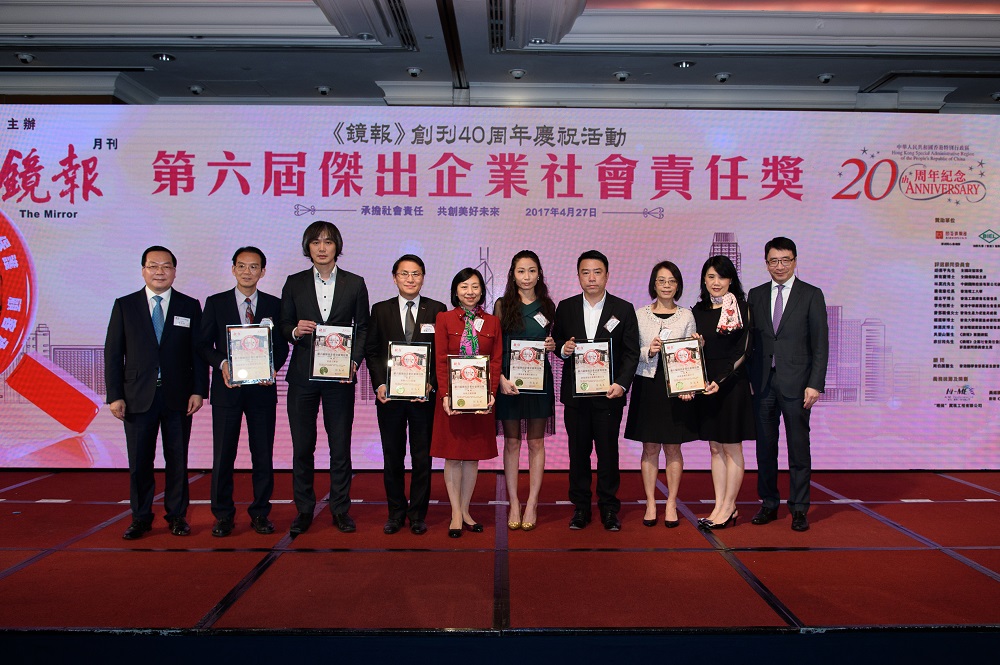 Mr. Andrew KWOK, Construction Director of the Group (fourth from the right) received "The 6th Outstanding Corporate Social Responsibility Award" from The Mirror Magazine together with the representatives from other winning companies.