(Hong Kong, 31 May 2017) CEC-CCC Joint Venture (A Joint Venture between Continental Engineering Corporation and Chit Cheung Corporation Company Limited) won the Bronze Award in Construction Safety Award by Civil Engineering Development Department for its outstanding performance in the "Kai Tak Development Contract No. KL/2014/01 – infrastructure works for developments at the southern part of the former runway".
The Joint Venture started the construction works in late 2015 with its scope of work including realignment and widening of the existing lane distributor, an elevated landscaped deck and noise barriers, improvement to three existing road junctions, construction of associated footpaths, pedestrian streets, street lighting, traffic aids, drainage, sewerage, water mains and landscaping works etc.
The Group always emphasizes on safety and we would keep on working together with our colleagues and partners to maintain high standard in safety performance in future.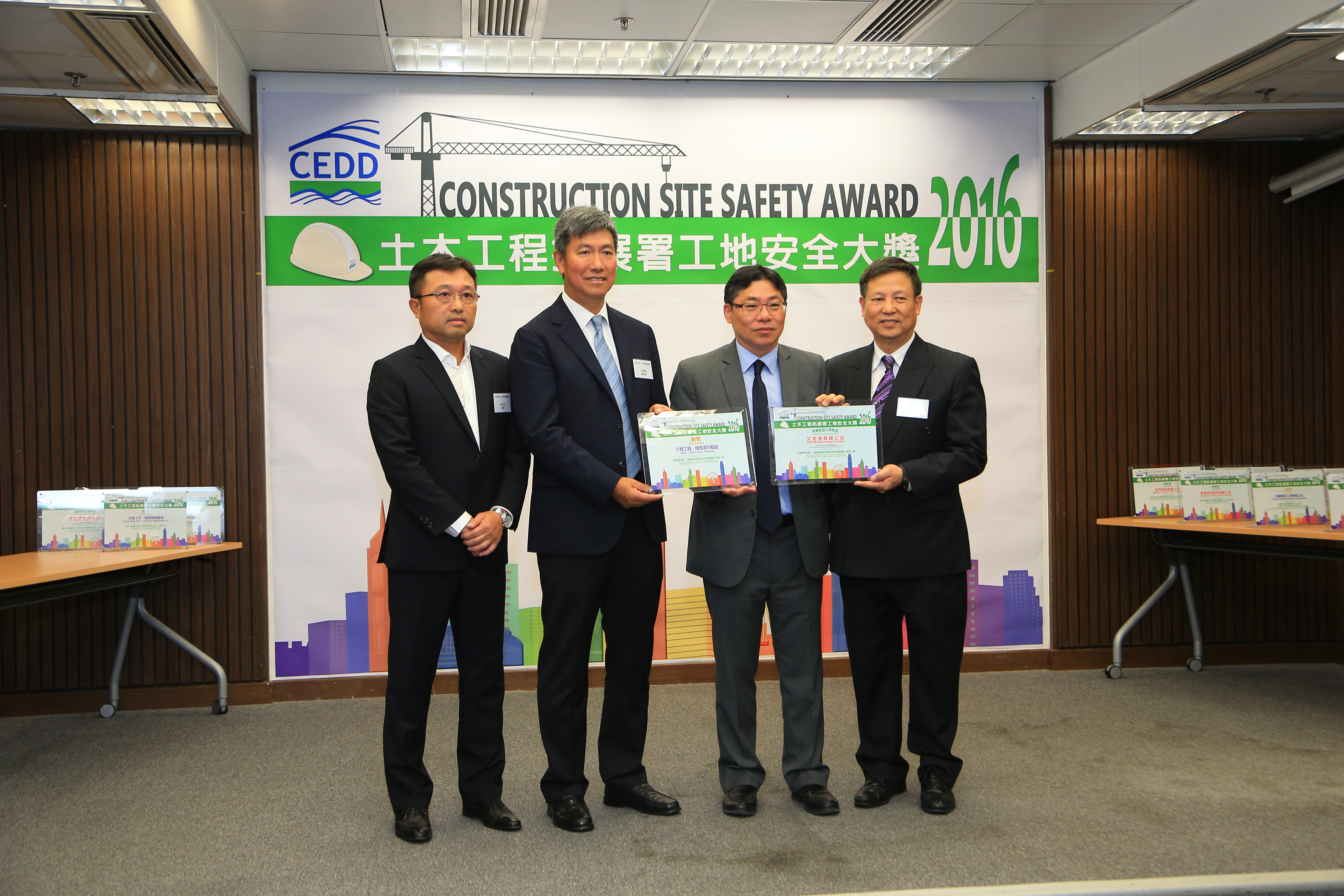 Senior Management of Chit Cheung Construction, Mr. Yung Kim Man (first from the left) and other representatives received award from Director of Civil Engineering Development Department, Mr Lam Sai Hung (second from the right)