27 Jul, 2017
Civil Engineering Development Department focuses on the Kai Tak Development project

The CEC-CCC Joint Venture project "Kai Tak Development (Contract No. KL/2012/01 Stage 2) Infrastructure Works at Southern Part of the Former Runway" has won many notable awards including the Bronze Award in the Civil Engineering Development Department's (CEDD) "Construction Site Safety Award 2016", the Merit Award of "Occupational Health Award 2016 – Joyful@healthy workplace" and the Safe Worker Award by the Occupational Safety and Health Council's "Construction Industry Safety Award Scheme 2016".
The "CEDD Construction Site Safety Award Scheme" was launched in 2009 to promote a culture of site safety through the prevention of accidents and the maintenance of safety in the workplace. The award recognizes our outstanding performance and site safety management. Safety measures such as the using of double latches, lifting eye frames, manual winch stackers, and the segregation of access for pedestrians were used to create a safe working environment for both the construction staff and those passers-by. A comfortable working environment for workers was also provided through an air-conditioned common room and on-site icemaking machine. "Caring ambassadors" were also recruited to assist pedestrians near the construction site.
The Group continues to put safety as its upmost priority, focusing on the establishment and maintenance of a comfortable and safe work environment for employees. The Group will continue to work with our partners in upkeep the high safety standard.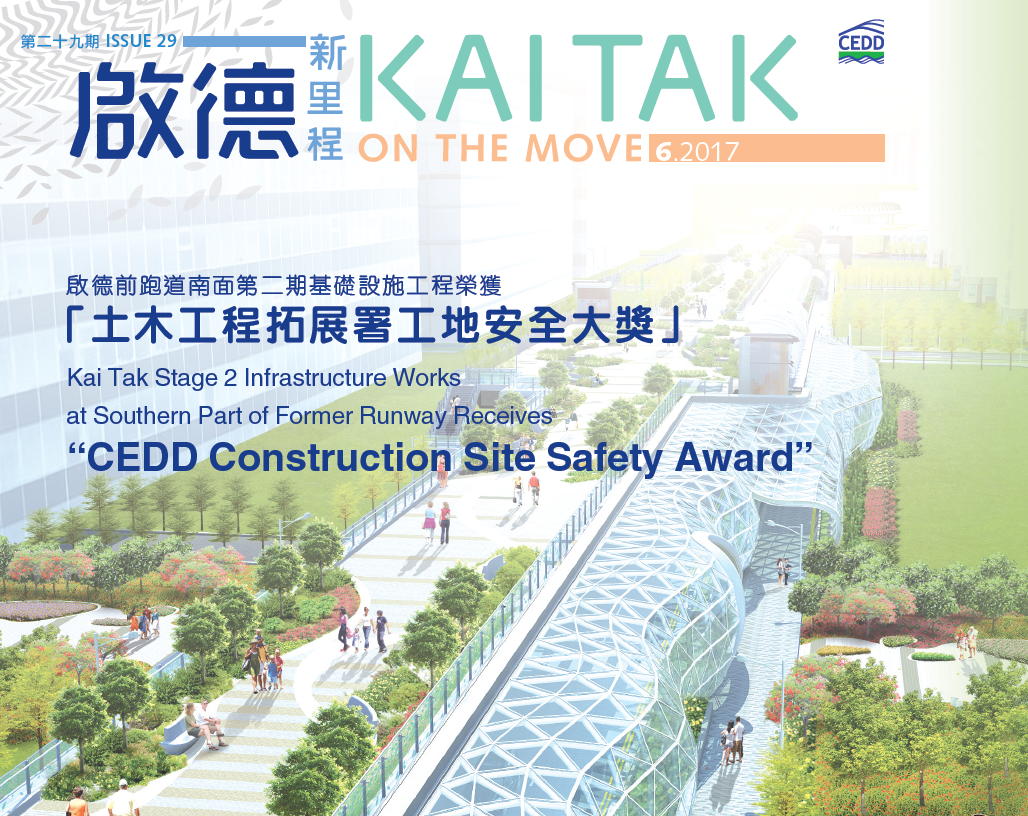 Civil Engineering Development Department focuses on the Kai Tak Development project.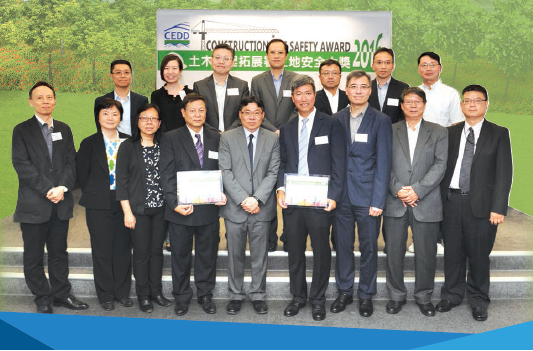 Representatives from the Civil Engineering and Development Department (CEDD) and CEC-CCC Joint Venture attended the Construction Safety Award Ceremony.