(Hong Kong, 31 July 2017) Ikebana, also known as kadō, is a Japanese traditional art of flower arrangement which can successfully help our staffs relieve their pressure in their daily work.
In order to let our staffs relax both physically and mentally, starting from last year, Sun Fook Kong had been organizing the Japanese Floral Arrangment Workshop. This year, we are so honoured to have an experienced fiorist Mrs Chan Lai Yu to be our tutor of the workshop again. Our staffs still feel excited about the workshop.
Ikebana is not simply putting flowers in a container; it contains a philosophy of combining the nature and humanity together. Therefore, during the workshop, Mrs Chan was not just teaching our staffs the floral arrangement techniques, but also taught them how to calm themselves and relieve their pressure. After the workshop, our staffs could also take their work home to furnish their home environment.
Sun Fook Kong has always put our staffs well being in the first priority and emphasizes work life balance. In future, Sun Fook Kong will continue to orgainze various types of activities, including different interest classes, sport competitions, and volunteer services such that our staffs can have an oppoptunity to relieve their stress, strengthen the team spirit, enhance their morale and most importantly develop a healthy lifestyle throughout these activities.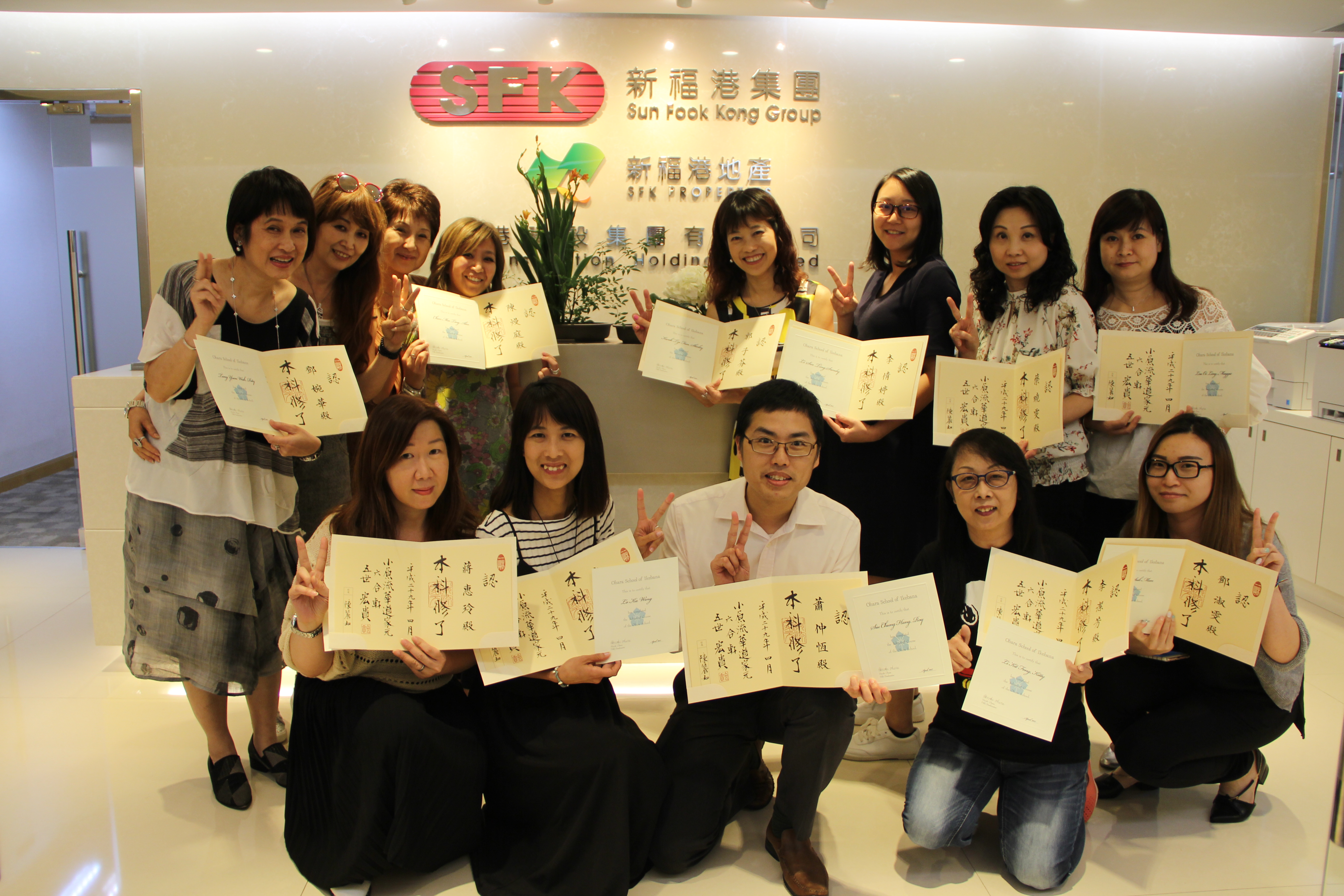 Our staffs and the tutor posed for a group photo with their certificate in their hands.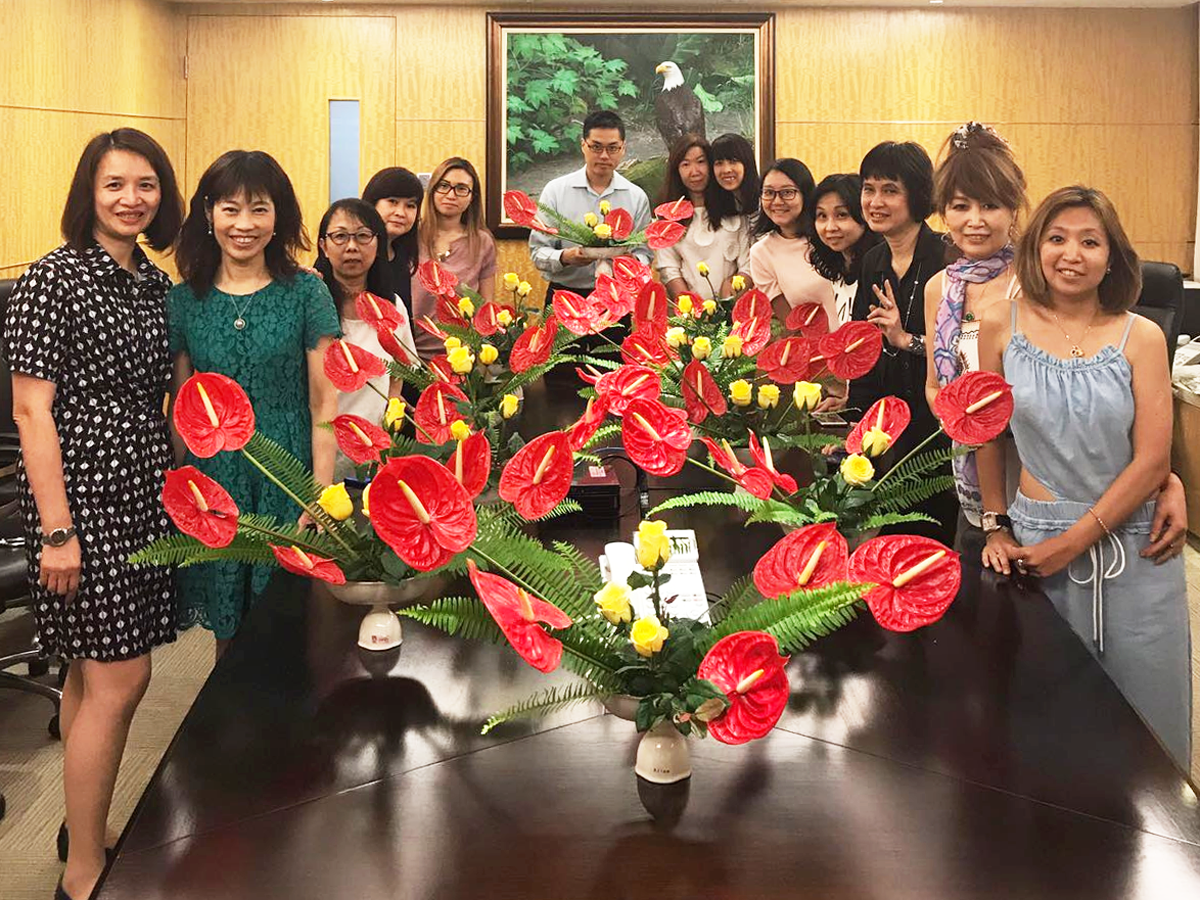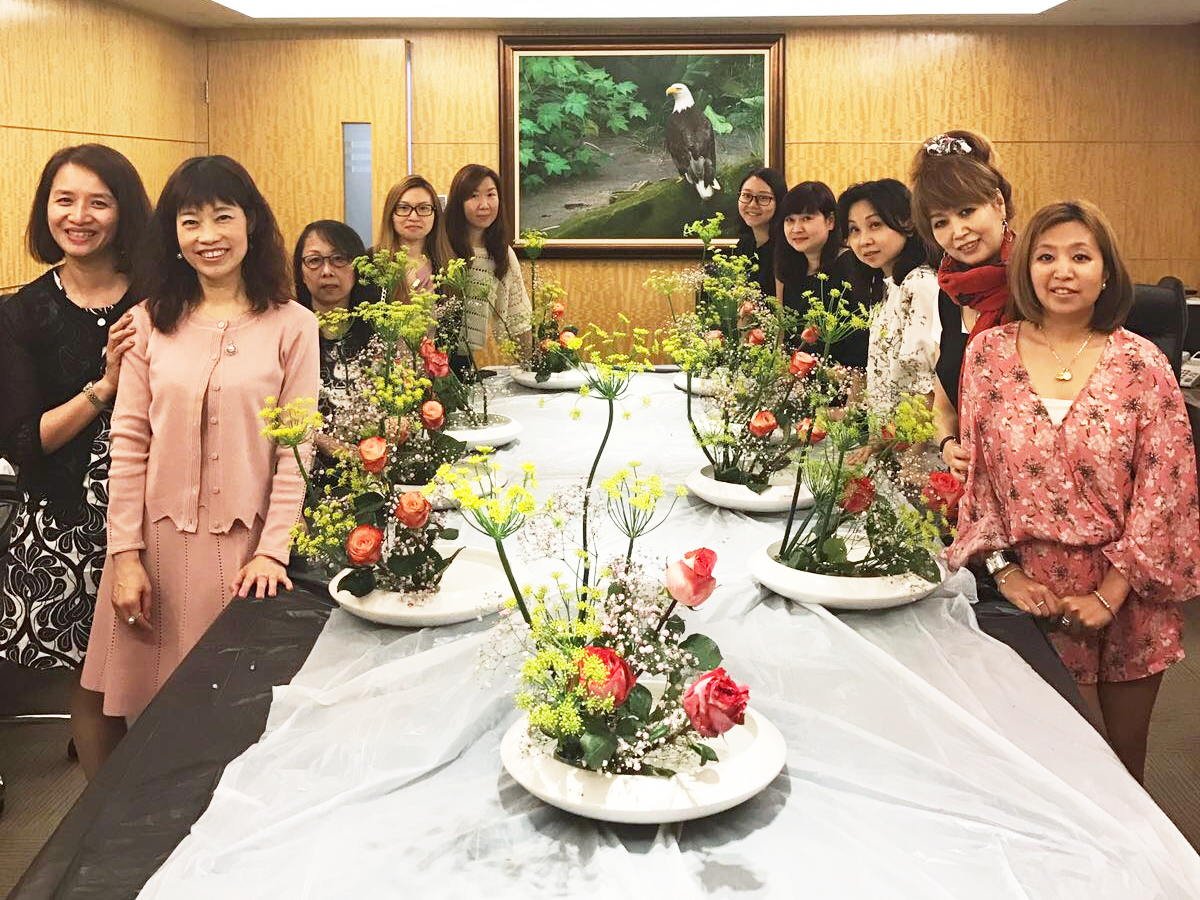 Our staffs and the tutor posed for a group photo with their floral works.