Sun Fook Kong collaborated with the Tuen Mun District Office and Youth Activities Committee in the "Strive for Success - Self-Enhancement Training Programme and Award Scheme" Tuen Mun District to hold two internship sessions for secondary students during the summer holiday. Each session lasted for three days. Sun Fook Kong prioritizes creating positive impacts on society and helping future generations by giving students an opportunity to explore their passions and strengths through work experience.
A total of nine Form 4 and 5 students participated in the two-day internship sessions. The students were briefed on the administrative work and gained valuable hands on experienced working in an office environment. The interns also learnt about the control system including data inputting and processing and how to operate office machines such as commercial printers and scanners.
Apart from arranging internship programs with social service organization, Sun Fook Kong also implements an internship program for our staff's children. In addition to allowing them to make good use of their summer vacations and enrich their knowledge; they can also have a better understanding on their parents' work and the working environment. Thus, the parent-child relationship could be further fostered.
Sun Fook Kong believes that social sustainability can be enhanced through teaching and training the next generation in valuable skills and knowledge. Sun Fook Kong emphasizes helping future generations succeed and has actively participated in employment expos to recruit new graduates and support the upcoming generation. Through the implementation of the internship programs for youth, Sun Fook Kong aims at contributing back to the community by training future generations to succeed in the workforce. Sun Fook Kong will continue to invest in youth activities to encourage and support future generations.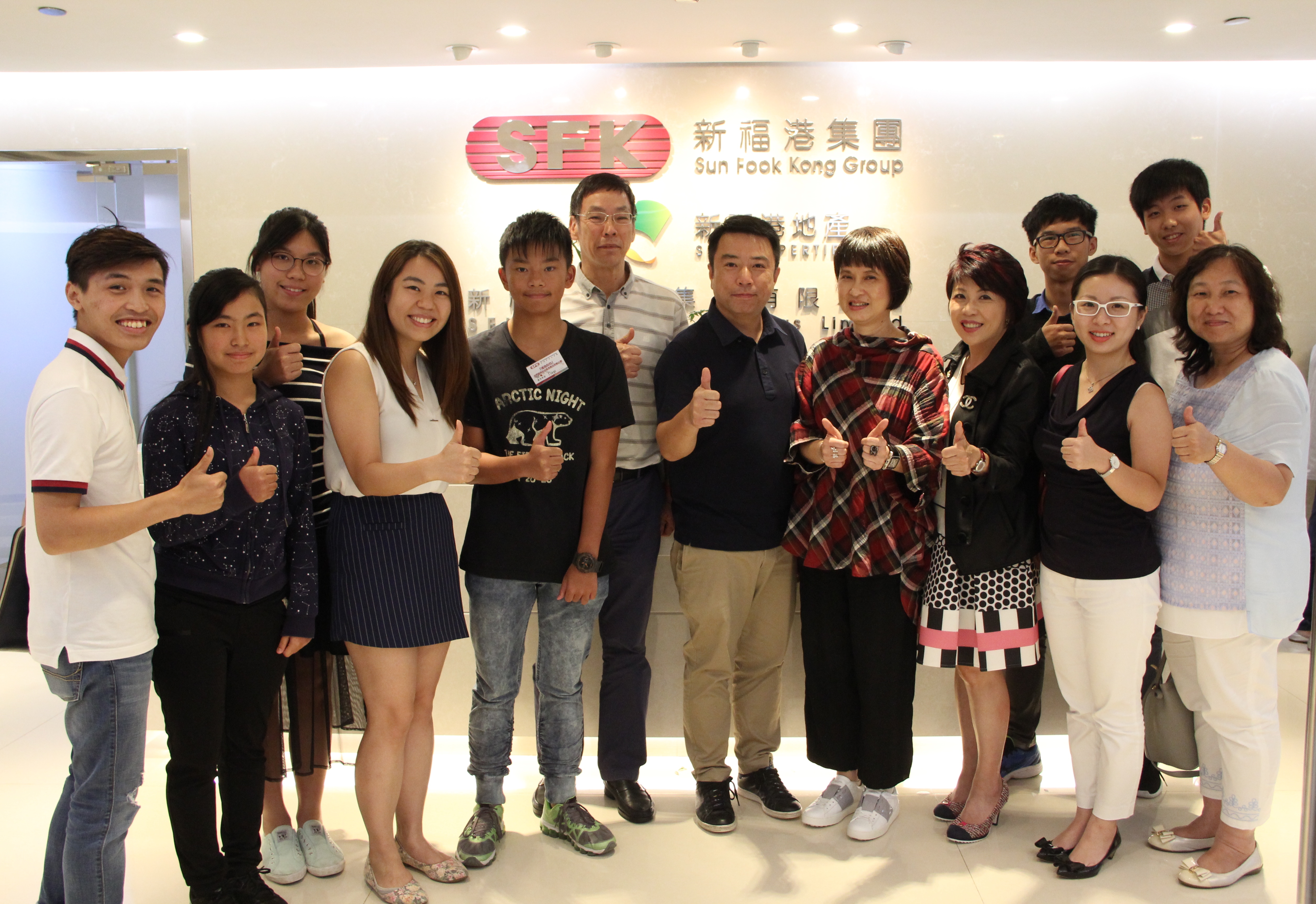 Senior Management of SFK Construction, staffs from Tuen Mun District Office and Youth Activities Committee and those participated students posed for a group photo.