(Hong Kong, 26 September 2017) Sun Fook Kong was awarded again in the 23
rd
Considerate Contractors Site Award Scheme Award Presentation Ceremony that was held at Kowloon Bay International Trade & Exhibition Centre on 26 September 2017.
In recognition of its outstanding performance in site management, safety and environmental protection of the two contracts under Sun Fook Kong, they are Term Contract for the Alterations, Additions, Maintenance and Repair of Building & Lands & Others Properties for which the ArchSD (PSB) is Responsible for the Government of the HKSAR (Designated Contract Area: Tai Po, North District and Outlying Islands (North) (Contract No.: TCB 952) under "the repairment, maintenance, alteration and addition works" category ; and Kai Tak Development – Stage 2 Infrastructure Works for Developments at the Southern Part of the Former Runway (Contract No.: CEDD/KL/2014/01) under "Public Works – New Works" category respectively.
The Considerate Contractors Site Award Scheme which is co-organized by the Development Bureau and the Construction Industry Council, aims to raise awareness of safety on construction sites and promote good practices in site safety and environmental protection. The scheme has received overwhelming support from the industry over the years with the number of participating projects increasing from 28 in the first year to 323 this year. The scheme has set several awards and the assessment was based on the site safety, law abiding, site management, and environmental consciousness, being considerate to neighborhood and passers-by, care of workers among others.
In addition to the Merit Award, many site workers and foremen of the Group have won the Model Worker Award and the Model Frontline Supervisor Award respectively. Sun Fook Kong will continue to keep on the pace in order to further optimize site safety and environmental protection measures as well as hoping the Hong Kong's construction industry is making progress in technology on safety and environmental issues.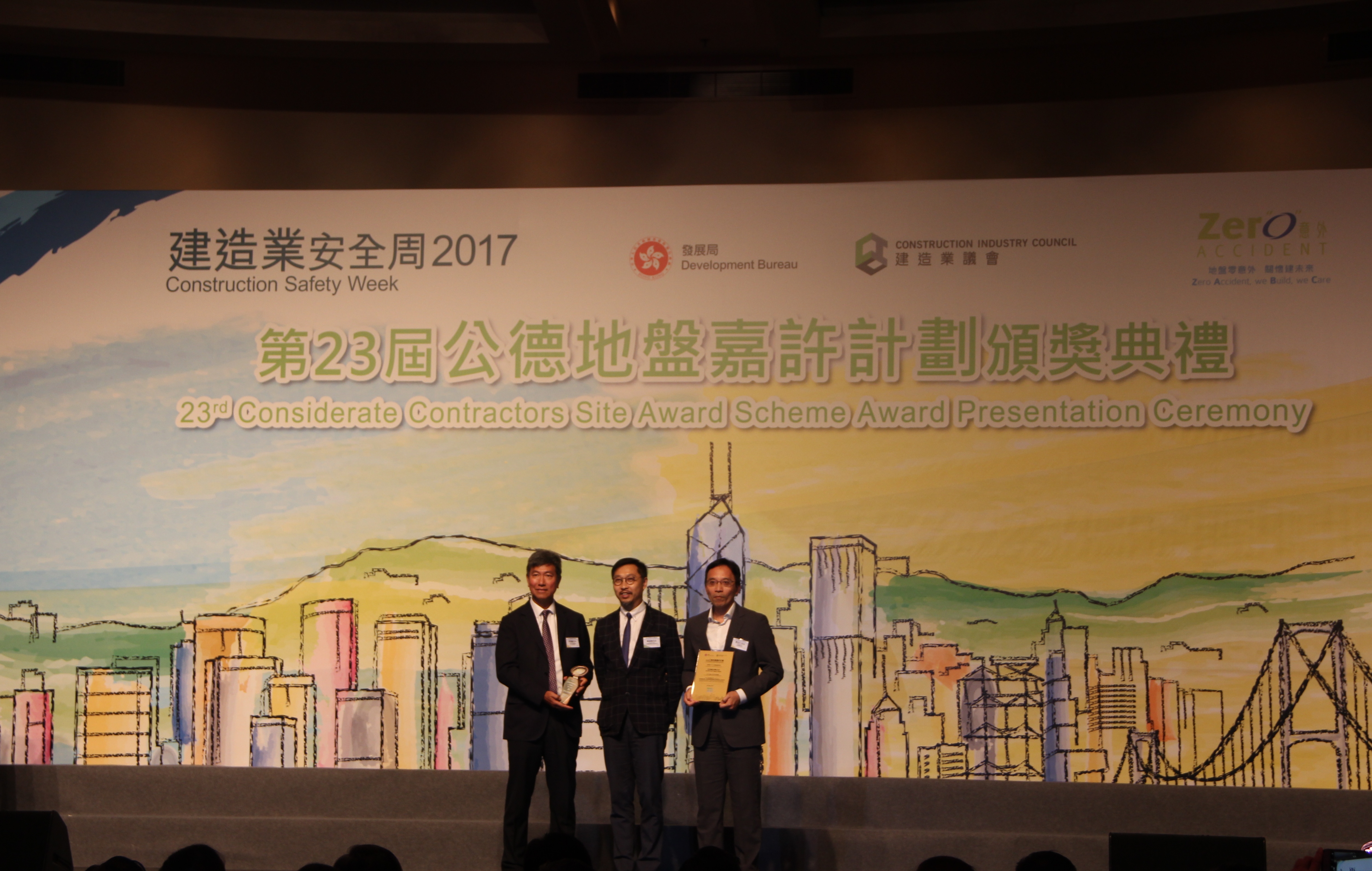 Representative of Sun Fook Kong received the award.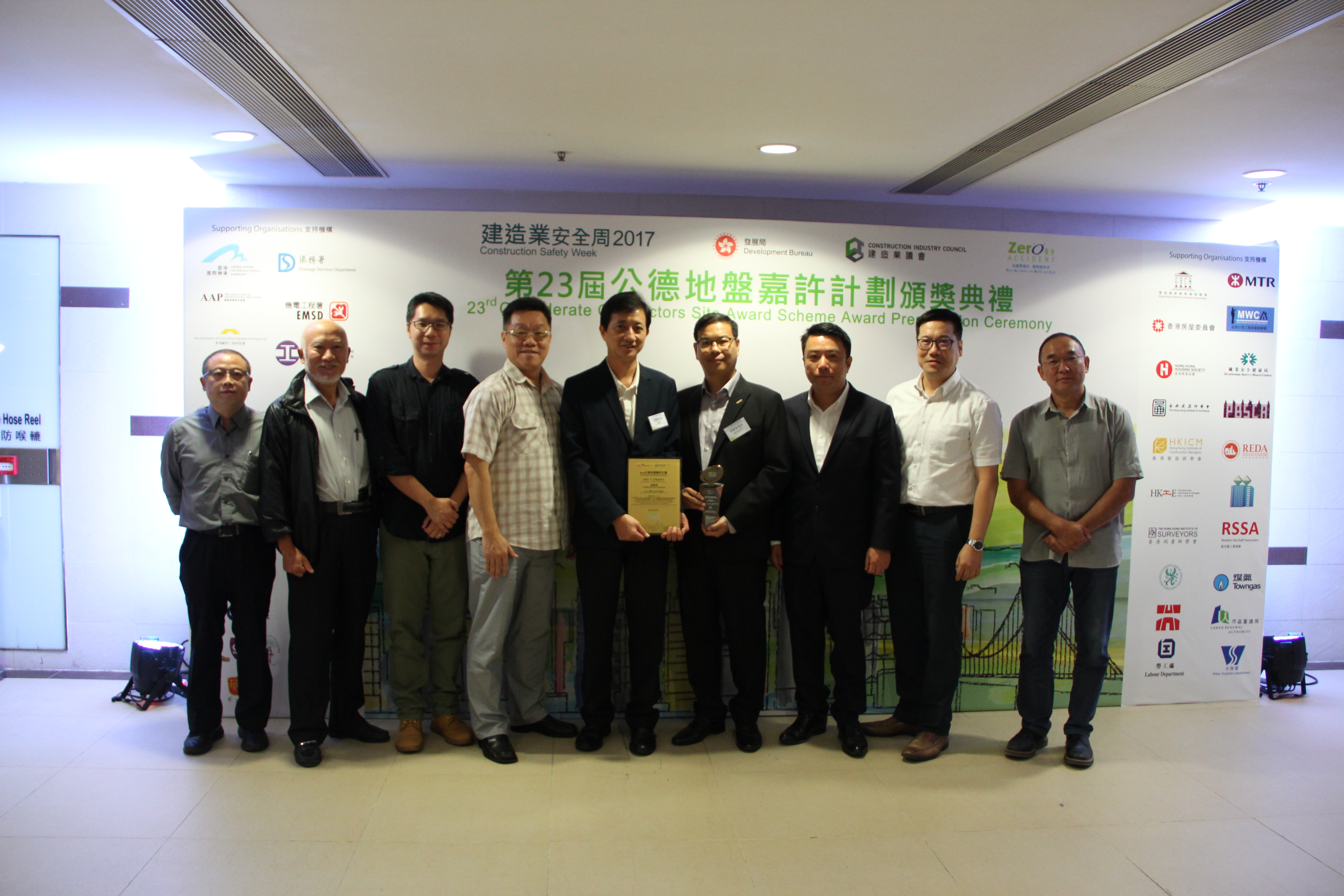 The senior management of Sun Fook Kong and representative of the project consultant company posed for a group photo in the ceremony.